UPDATED 6-12-17
MANY NEW COLOR WEBCAMS HAVE BEEN INSTALLED
I WILL BE ADDING INFORMATION ON THESE NEW CAMERAS SHORTLY
The Twin Peaks Webcam System
Note*This camera system operates independently from the Lake Silverwood webcam system, and is set to capture a new image every 30 seconds.
The Twin Peaks webcam images are taken from 1 of 14 webcams outside my home in Twin Peaks, California . The cameras, some color, some black and white are installed at various locations and serve as both webcam and security cameras.
They are set to record 24 hour video, as well as post images to the internet. The video inputs from all nine cameras are sent to a 12 port video selector which scans each camera in sequence, at a preset time the website computer takes a snapshot of the current selected cameras view and posts this image to the internet.
Camera System Views
At present there are 14 cameras operating on the home webcam system.
Here are the present camera views as well as the direction they are pointed.
(Please Note) The camera views below do not update..!
The images below are shown as reference to the field of view each webcam has, as well as the direction they are pointed..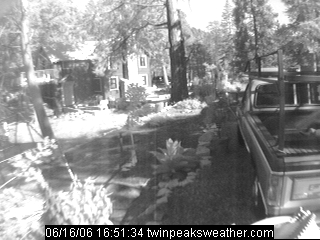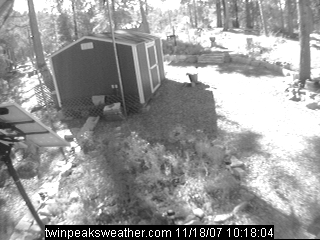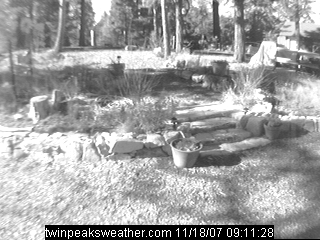 | | | |
| --- | --- | --- |
| View Southeast | View South | View Southwest |
| | | |
| --- | --- | --- |
| Front Driveway Cam | Front Shed Cam | Front Garden Cam |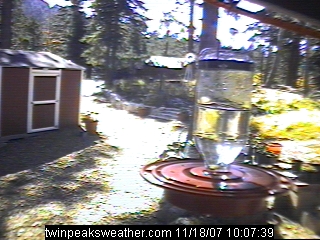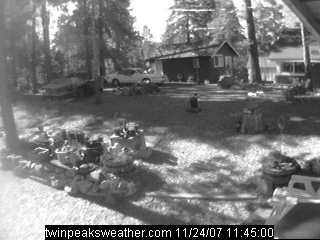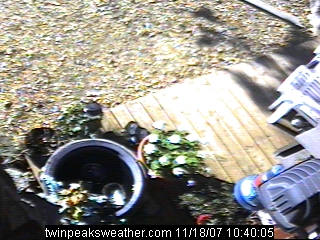 | | | |
| --- | --- | --- |
| View Southeast | View Southwest | View Southwest |
| | | |
| --- | --- | --- |
| Front Deck Hummingbird Cam | In-Laws Cabin Cam | Front Deck Pond Cam |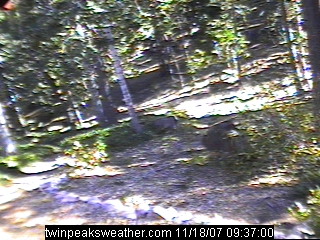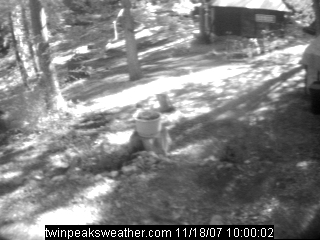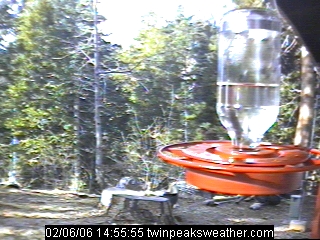 | | | |
| --- | --- | --- |
| View Northeast | View East | View Northwest |
| | | |
| --- | --- | --- |
| Backyard Forest Cam | Side Cam, Neighbors Shed | Forest, Hummingbird Cam |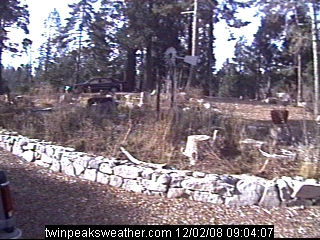 More Webcam Information
Here are a few of the small CCD color and black and white cameras I am using to upload outside webcam images to the internet. I will be adding the video equipment installed inside later as I have not yet made photos.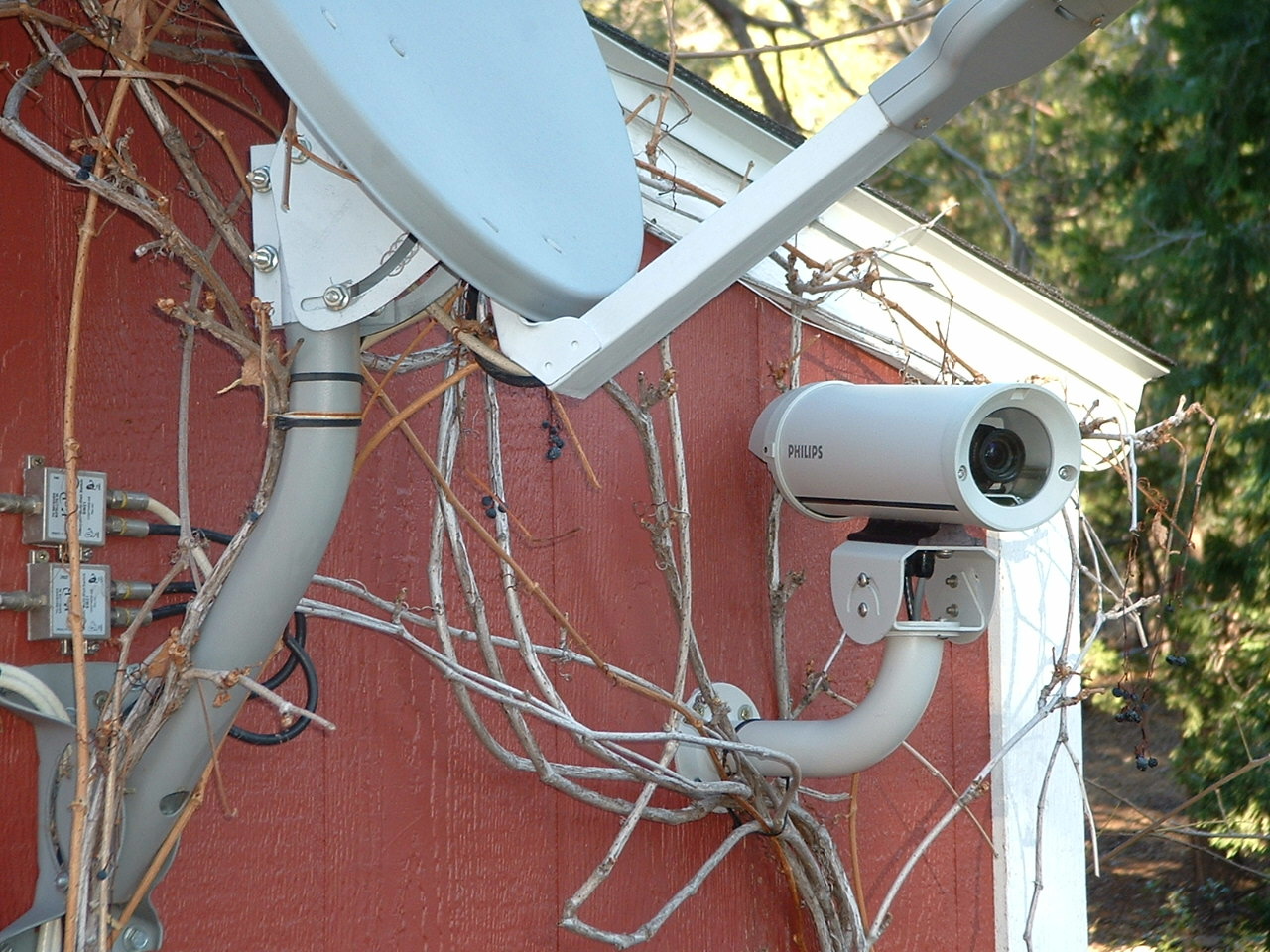 Currently this camera is set to view South. The camera is a 420 line color ccd, with auto iris 8mm lens.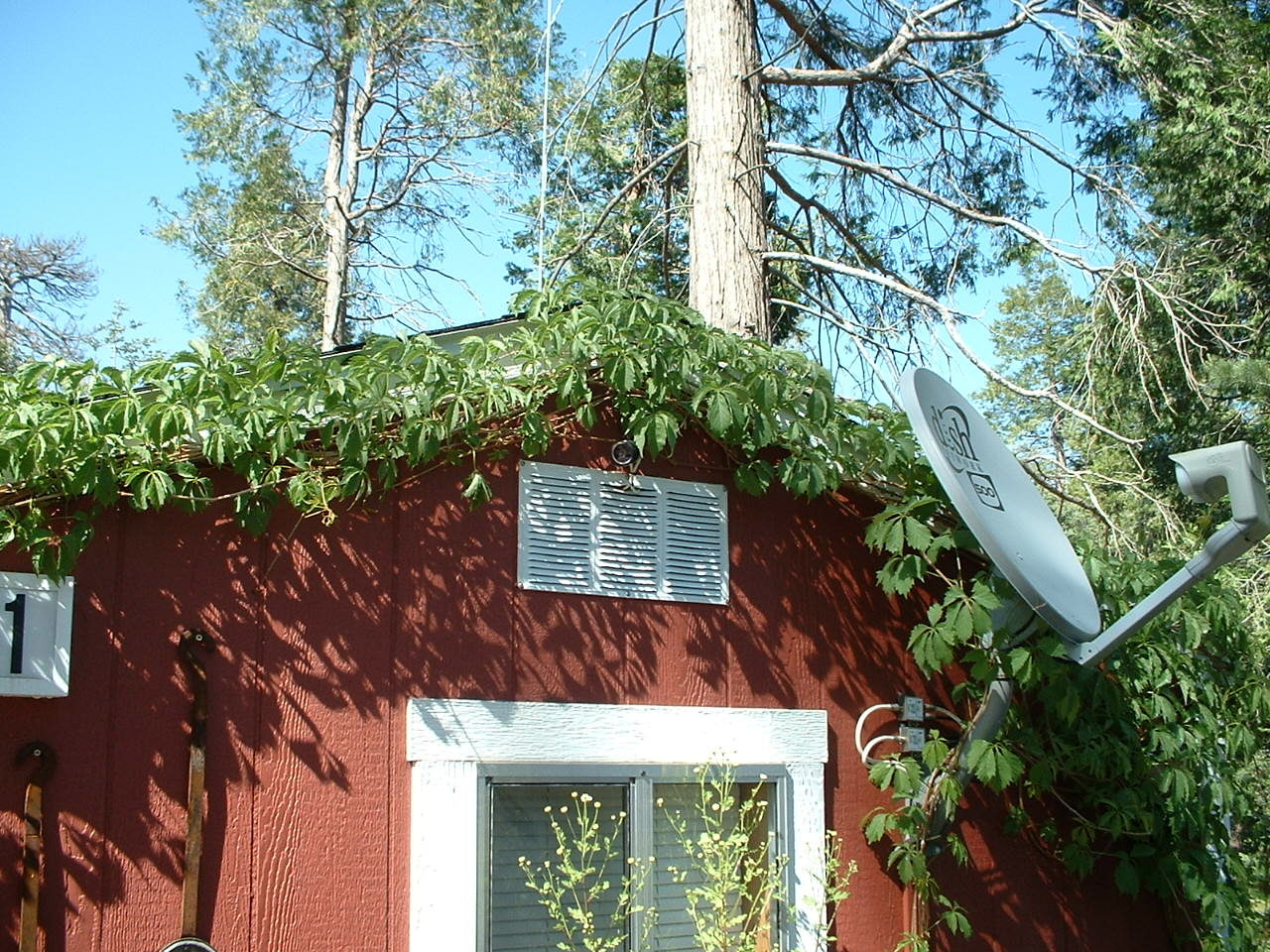 If you look very hard you can see a small CCD camera located center of the roof, and just above the white vent. This is how small the cameras are. I have a total of 12 cameras all around the property, the photo below shows a large image of the camera incase you cannot see it in this photo.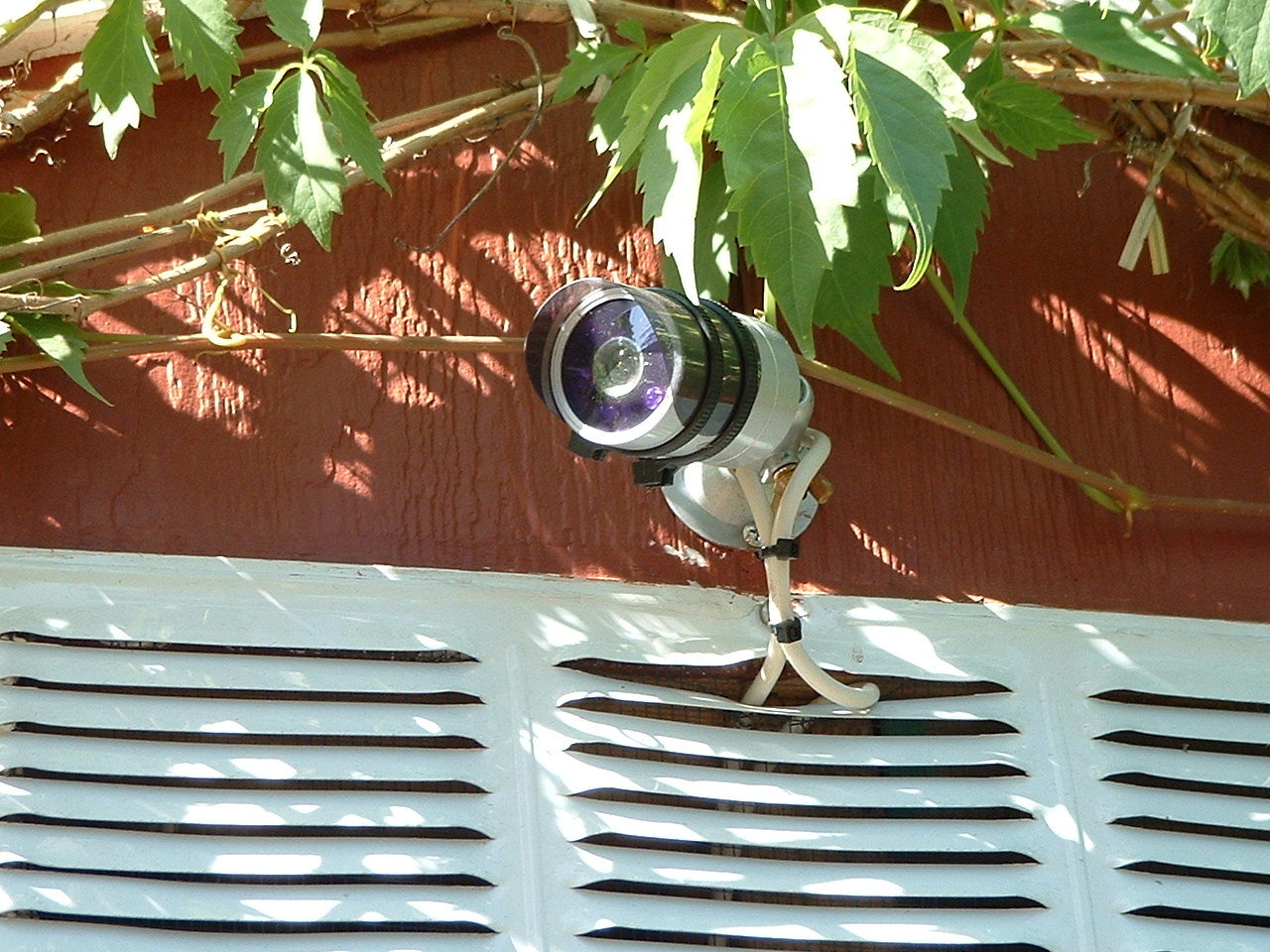 Large image of the camera in the first photo. This black and white camera is equiped with 8 infra-red led's to enable the camera to see in total darkness. I have several of these night vision cameras hooked to the website, they are also hooked up to a 24 hour security system that records all video on a time lapse recorder.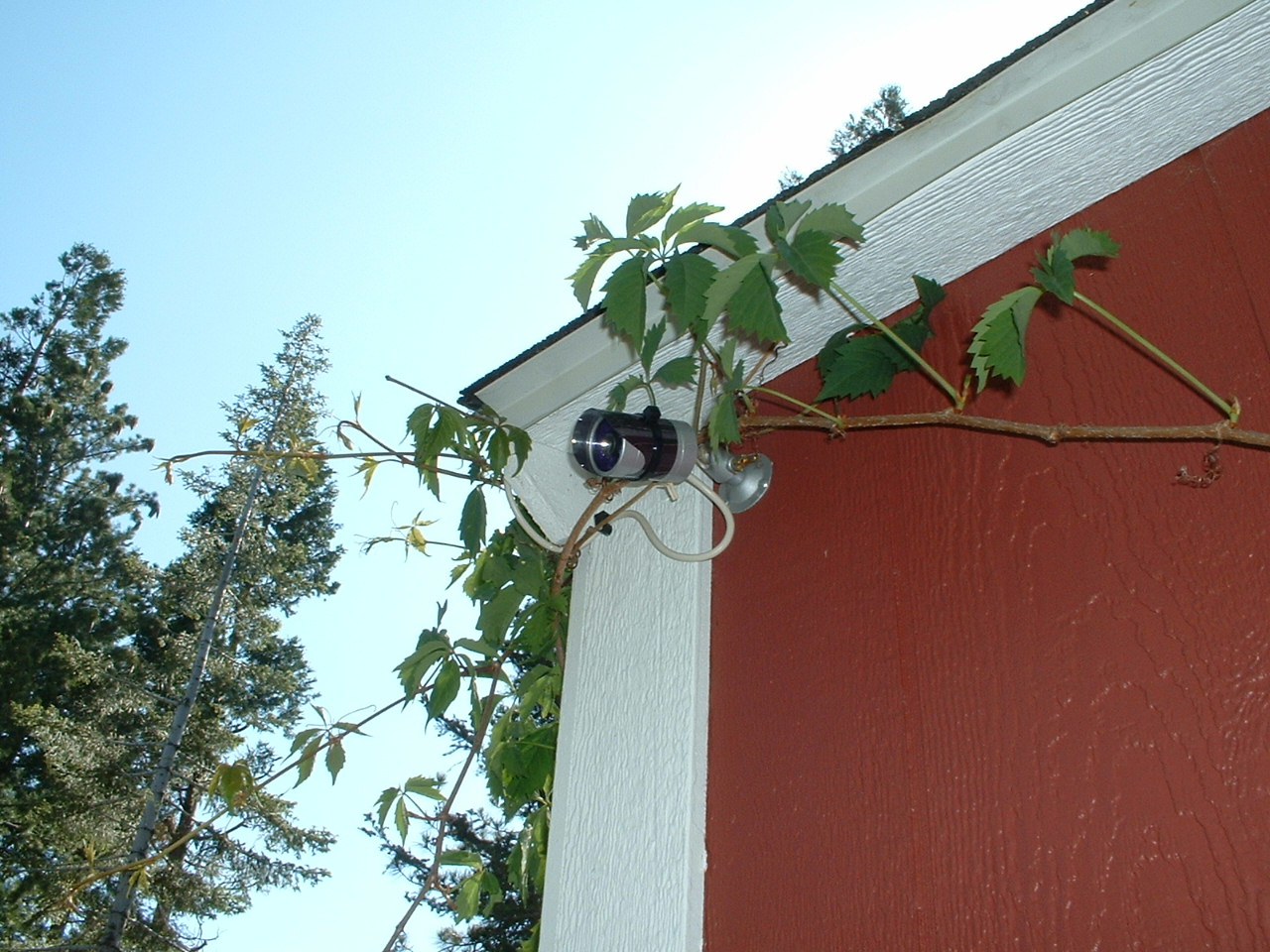 Another night vision ccd black and white camera mounted at the side of one of the outdoor sheds.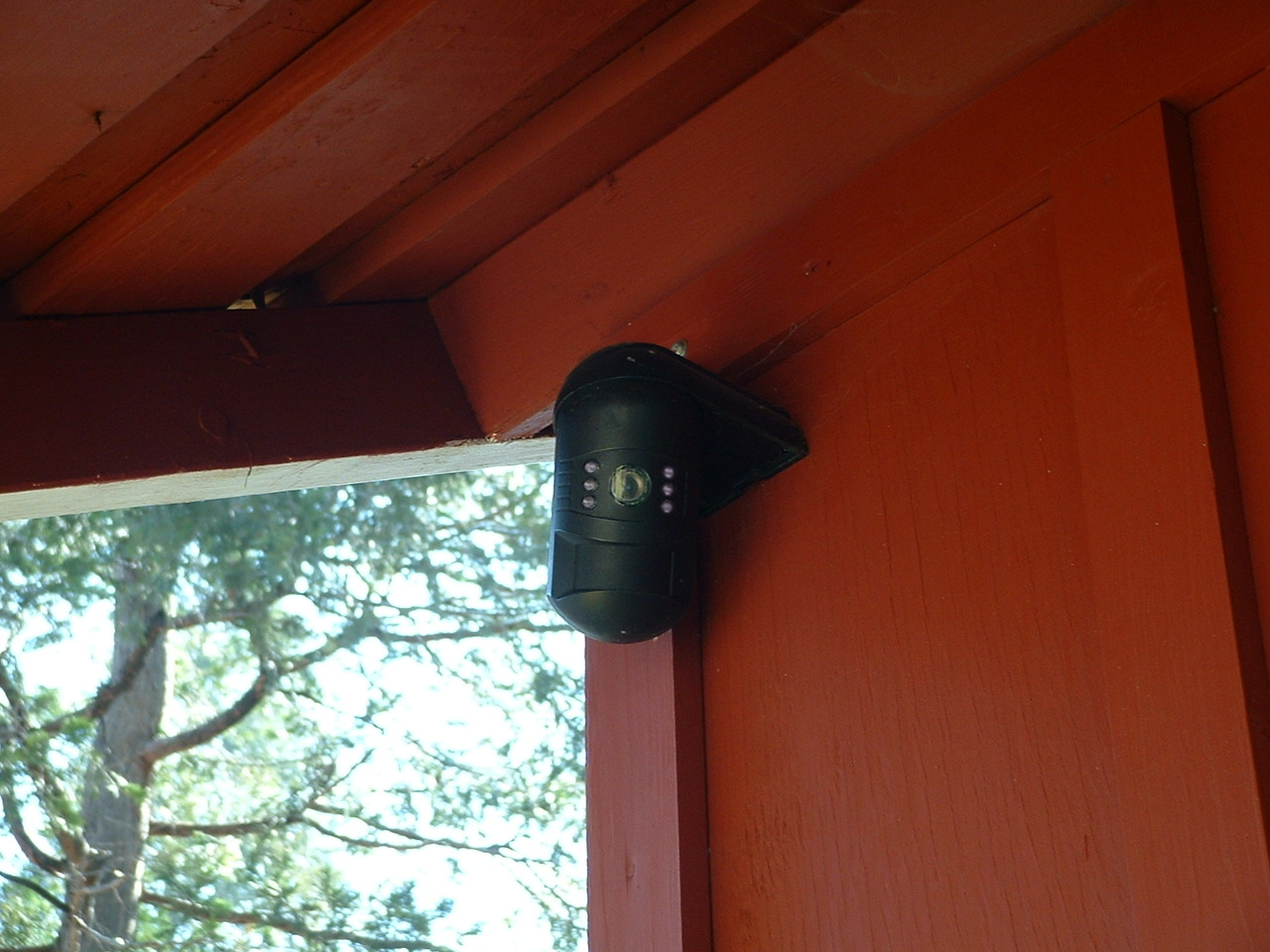 A different model ccd black and white camera with a 6 led infra red night vision system.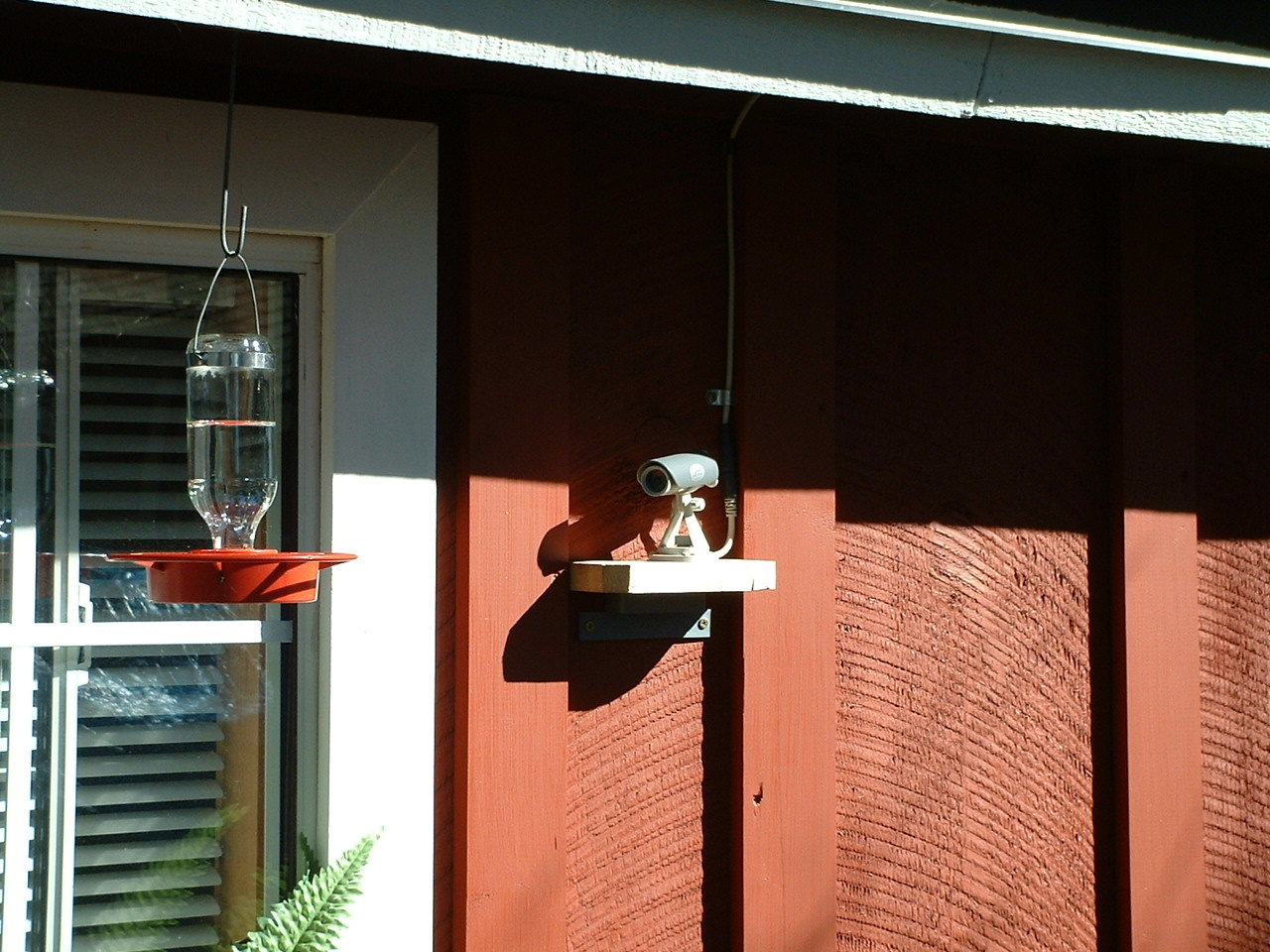 Here is one of the small color CCD cameras. I have four of these cameras, only two are installed right now. I positioned the cameras on hummingbird feeders I have by two of my windows, I can watch the birds from inside or post the images to the internet
Return To Twin Peaks Webcam

Twin Peaks Weather Homepage

More Webcam Views

2003-2017 twinpeaksweather.com