STREAMING VIDEO WEBCAM INFORMATION
We are using the Axis model 211 IP Camera, and right now it's location is temporary.
The camera will at some point be moved to another side of my house, and I will replace the current camera with a new Pan and Tilt camera.
The new camera will allow users to move the camera up, down, right, and left.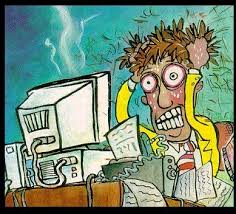 WHY SHOULD YOU DONATE TO THIS WEBCAM ?
Right now I am keeping the streaming webcam FREE to all that visit twinpeaksweather.com, and simply ask for your donations to help me pay for the internet connection used to run the camera.
If I find I cannot raise the monthly costs for the camera through donations, I will have to lock out the streaming video webcam's video feed and make it only avaliable to users that have donated to my website in the past, as well as future supporters.
Monthly costs to run the webcam are not cheap, and the camera requires a DSL connection to operate.
I need user support through donations, as I run everything as a hobby, not a business.
Yes you can log on for free and get the same thing supporters get, but I feel that is a poor reason for not wanting to donate to the cause.
If you use the site on a regular basis, then make a simple donation.
By using the Donation button on the main webpage screen, or on the webcam screens you can donate as little as $1.00 and up to whatever you want. It all helps keep the website and webcams as well as the weather station equipment operating and online for everyone worldwide that visit the site daily.
Thanks for your support
Mike